Ten (10) tips to write a summary
The summary, is the clearest form of writing that is based on your reading. It is a rewritten, reduced form of a source object. In summary you use your own expressing to define the main ideas found in the original text.
Making a summary is an art, that helps you to improve your reading but as well as writing skills.
If you are able to write a better summary, then following skills you can develop:
Comprehension
Reading and skipping
Paraphrasing
Paragraph writing
Focusing on main ideas and leaving unimportant things while reading and writing
How to conclude an essay?
Here are Ten (10) tips to write a summary :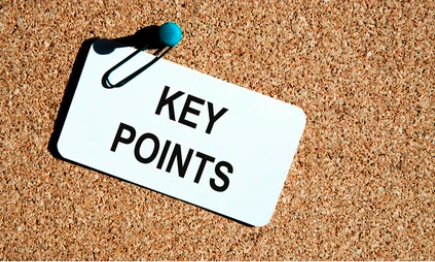 Abstain from using your own ideas.
The purpose of the summary is to concentrate on main ideas of original text and therefore one should not use their own words and phrases in the summary.
Do not include any own comments.
Comments like -that is, do not use I, referring to self- never be used in the summary text. Summary never depicts that you have put your own words.
Never use quotations, however if there is necessity to use a quotation then put the quotation in double quote "".
Always refer the summary text to the author. It should be –author says- according to writer-and –writer thinks-. These are some examples for author tags to be used in the summary.
Refer to the author and title of the text.
Always confine to author and its text never breaks the boundary and limit your writing in between the text and author's main theme.
Summary should be one third (1/3 rd) of original text.
This is most important principle of summary. Your summarize text never exceed 1/3 of the original text. If your original text is of 300 words, then summary text should not exceed more than 100 words.
Include main ideas in the summary.
Your summarize text include only main ideas and thinking of the author.
Leave less important ideas.
While mentioning important ideas in the summary left the un-important ideas and concentrate on the main ideas. Giving importance to un-important ideas will sacrifice your size of summary and brevity.
Change without changing main theme of original text.
Reproducing the original text as it is will show your poor grip of language, therefore there is need to change the text without changing the main theme of the original text. No evaluation, no analysis, and no research.
In any case do not show your skill of evaluation and analysis while writing a summary. You are not supposed to write a research paper rather you have asked to summarize the given passage. So abstain from researching and analyzing the original text and its main theme.
For more learning visit please
for more tips: