Working: Cisco 3600 3640 Switch IOS image for Gns3 Download
Download 3640 Switch IOS image for Gns3 | 3600 Series:
GNS3 is network simulator and offers number of ways to emulate Cisco Image or other IOS.  YOu can run different Cisco IOS images in gns3 with Dynamips.
In Gns3 by default there is no way of running Cisco switch, but using Cisco 3640 IOS image you can convert your router into switch. There is a module i.e. NM-16ESW module which can be used with Cisco 3640 IOS in gns3 and provide you the switching features in GNS3. There are many cisco images which supports NM-16ESW-module, such Switch IOS images for GNS3 is 3600 series c3640.
You can run this IOS in GNS3 and create different switching labs with this IOS. These Switching labs includes:
Vlan
VTP
Inter-vlan routing
You can Download this IOS from Here for educational purpose for your GNS3. Click on the download 3640 IOS image for gns3 for starting the downloading:
3640 Switch IOS image for Gns3 4shared link 
Download 3600 series GNs3 Direct link
Layer 3 Switch 3725 IOS image for GNS3
3640 Switch IOS image for Gns3
You can use the following interfaces or ports/ modules with GNS3:
Leopard-2FE
NM-16ESW
NM-1FE-TX
NM-1E
NM-4E
NM-4T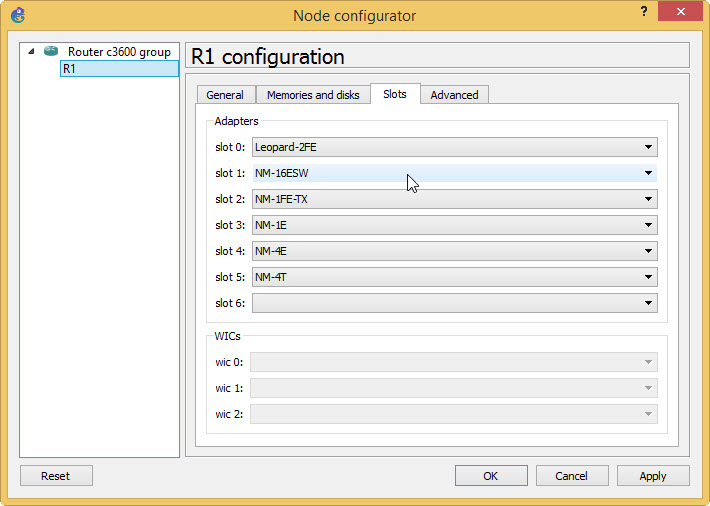 I hope this aricle is informative for your. Share your comments in comments sections. Thank you.. !