Eid Special recipe Kheer Rice Payasam Pudding
Eid Special recipe Kheer Rice Payasam Pudding
Here is a post for Eid Special recipe Kheer Rice Payasam Pudding Eid al-Fitr, or Eid, one of Islamic religious festival that is celebrated by Muslims all over the world at the end of the Holy month of Ramadan on 1st  Shawwal.Muslims say "Eid Mubarak" to each others, Muslims meet with their relatives and friends, wear new clothes ,invite  each other at home and they cook  variety of food. Eid is consider incomplete without sweet dishes,Different dishes are cooked by Muslims on Eid,but Rice Payasam or kheer is one of the   illustrious and luscious dish of eid. You can make it  at home and enjoy anytime.
Rice Payasam Sweet ingredients
You required;
Milk one kg

Mawa(Khoya)

Rice less than one cup(a quarter cup)

Sugar one and half cup(1/2)

Almonds, pistachios one and half cup(1/2)

 Ground cardamom one and half teaspoon(1/2 ts)

Cooking oil(You can used homemade ghee also)
How To Prepared Rice Payasam Sweet Recipe For Eid|Kheer (Rice Pudding)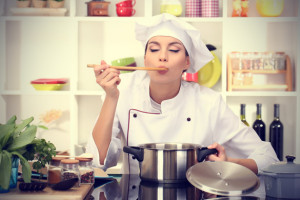 First of all clean the rice,put in a blow add oil,mix well.Mix Almonds, pistachios with rice and crush all.Put milk and cardamom in a blow and boil it,add crush rice and nuts in it,keep shaking with spoon,flame should low ,after 20 t0 25 minutes add sugar in it,now add mawa ,keep shaking and mix all ingredients very well and cook it more 7 to 8 minutes,off the flame put in a serving dish and sever it when it will become cool.In summer put it in refrigerator other wise its taste will change.