Authentic kung pao chicken recipe
Authentic kung pao chicken recipe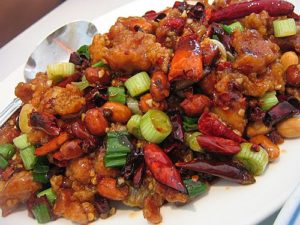 Kung pao chicken recipe is my family's favorite dish. I serve it on family dinner when we all dear ones get together. A lot of friends & family memories are linked with this delicious food dish. Here i therefore presenting for you an authentic kung pao chicken recipe. I hope you will enjoy….let me know about this recipe by your feed back in shape of your comments on our post.
Ingredients for kung pao chicken recipe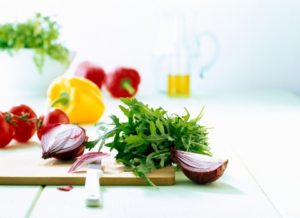 One (1) pound boneless – skinless – half chicken breast.
Cut chicken into chunks.
Take Two (2) table spoon soya sauce.
(2) Two table spoon sesame oil.
2, Two table spoon white wine.
Two (2) table spoon corn starch.
Mix cornstarch with equal quantity of former.(cornstarch)
Two (2) tea spoon brown sugar.
One (1) ounce hot chile paste or as per requirement and taste.
One (1) tea spoon distilled white vinegar used to enhance taste.
Four (4) onions preferably green and chopped.
Chopped garlic one or two table spoon.
Water chest nuts (8) eight ounce.
Peanut preferably chopped four (4) ounce.
Step 1:
To cook marinade first of all mix up one table spoon wine, one table spoon soya sauce, one table spoon oil and one table spoon cornstarch mixed with water.
Step 2:
Now take chicken pieces, place them in a bowl and add marinade already prepared as in step 1.
Toss the coat place mixture of chicken and marinade (covered) in refrigerator for 30 minutes.
Step 3:
Now this step is involved for preparation of sauce… take a small pot put one tablespoon each of wine, soya sauce, oil, cornstarch, chili paste, vinegar and sugar. Mix all these ingredients and add onion, garlic, water chestnuts and peanuts.
Step 4:
Now in a medium heat cook sauce as prepared in above step until musky smell.
Step 5:
Take back chicken from refrigerator. Remove chicken from marinade and saute in a large skillet until meat get whiten. After a while, add sauteed chicken to it and let it cook together until sauce become thicker.
Another recipe for all occasion …must try
Eid Special recipe Kheer Rice Payasam Pudding