How To Clean Makeup Brushes ?
How To Clean Makeup Brushes | Tips for washing Makeup Brushes
Makeup brushes helps to apply makeup cosmetics accurately and quickly. A good set of makeup brushes are available in market on high prices. So by use carefully and looked after to your makeup brushes, will maintain its  served qualities for long time.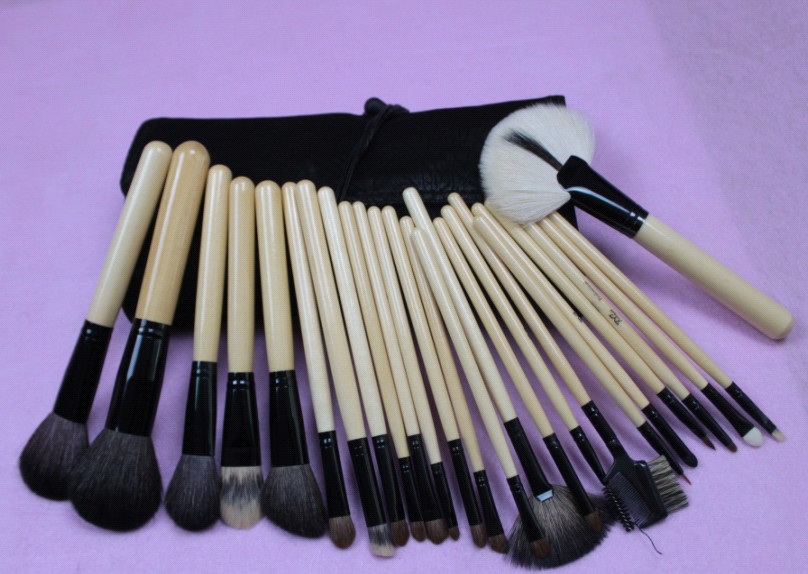 Your makeup brushes also need : Daily cleaning, weekly cleaning and routine maintenance – and they are in need of care.
Things required for cleaning Makeup Brushes :
– A mild soap or shampoo;
– Wet wipes;
– Towels;
– Tea tree oil; Chlorhexidine.
Best way to clean makeup brushes:
New brushes should be washed before use. , Apply a drop of a mild shampoo or gel, wet  your fingers with warm water and rub a little  then wash them with little warm water ,then spread them on a thick terry  towel. Pay special attention to items made of wood, having a handle contact. Due to extra wash or  moisture, they can crack and nail – peel. Thoroughly wipe with a dry towel nap and wipe brushes handle before unfolding .
After each use of shadow and liner brushes, Wash them with anti-bacterial disinfectant wipes or use wet cotton pad soaked in shampoo dry and store the equipment in case after wash and dry. The brush you use on a daily basis, you can store in the cup pile up. However, excluding the accessories dust can collect.
Which brushes  you do not use everyday ,  keep them in cases or net canvas bag. Save these cases or bags at dry places.
Tone Corrector for overlaying of masks, creamy blush brushes and such kind items , wash all such kind tools immediately  after use, Take a small bowl with warm water and a solution of tea tree oil and  shampoo, rub them  gently  then wash them under running warm water.
After wash before dry with a towel, correct all brushes shape with  fingers to keep them in  original form, pay especial attention  to flat or shaped brushes ,because if you will not do that, after drying, brush will damage and spoil ,brush hair will fall and break .
  when applying makeup on anti-inflammatory face ,Be careful during wash such      brushes.